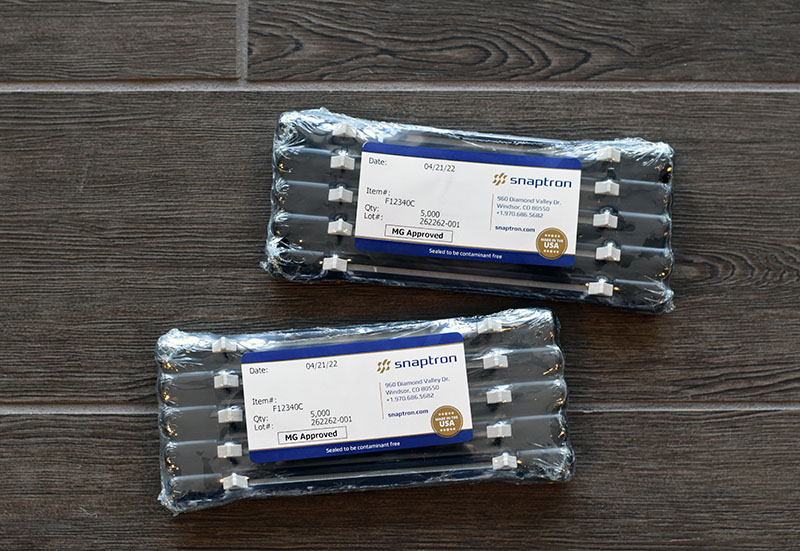 Snaptron offers equipment that helps speed up your placement process, whether low or high volumes.  Snaptron placement equipment, combined with domes packaged in cartridges, also eliminates double-doming, which is common with traditional placement methods.
The Dart dome placement pen and the SureShot automated dome placement machine are designed to use Snaptron domes packaged in cartridges. All cartridges are pre-loaded by Snaptron and can be replaced quickly and easily. Domes are typically packaged in quantities of 1K to 1.5K, depending on the dome size.
Snaptron Placement Equipment
Nearly all of Snaptron's standard domes can be packaged in cartridges with the SureShot dome placement machine. 
Cartridges are easily loaded directly into the SureShot Arrow placement head for fast and accurate placement. 
Cartridges can be loaded with 1,000 to 4,000 domes, depending on dome size, force, height, and cartridge length. 
Cartridges are available in 7″ and 14″ lengths. 14″ cartridges are not supported on the SureShot 300. 
| Dome Size | Max Quantity per 7″ Cartridge | Max Quantity per 14″ Cartridge |
| --- | --- | --- |
| 5mm | 2,000 | 4,000 |
| 6mm | 2,000 | 4,000 |
| 7mm | 1,500 | 3,000 |
| 8.5mm | 1,500 | 3,000 |
| 10mm | 1,250 | 2,500 |
| 12mm | 1,250 | 2,500 |
| 14mm | 1,000 | 2,000 |
| 16mm | 1,000 | 2,000 |
*Compatible with F-series, U-Series, GX-series, GXBL-series, and BL-series. 
Note: Quantities listed are maximum per cartridge. Actual quantities may vary based on the gram force and height of the dome.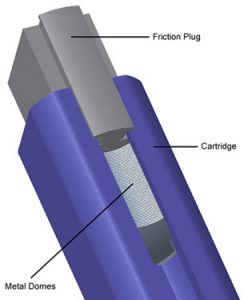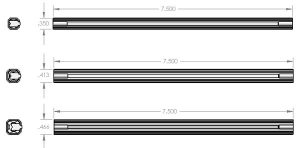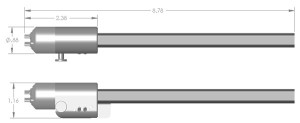 Snaptron Cartridge Recycling Program
For those customers that utilize the Dart and SureShot placement technologies, Snaptron invites you to join us in our dome cartridge recycling program. This program results from customer inquiries and Snaptron's ongoing commitment to using materials and supplies efficiently. As part of our commitment, Snaptron offers free shipping for empty cartridges. To be included in the recycling program and receive return shipping labels with your next order, contact Snaptron today to learn more.