Get a Free Sample Box of Metal Dome Switches
See for yourself why engineers turn to Snaptron domes for their unique electronic applications.
What's Included in a Sample Box?
25 different types of domes in various styles, sizes, and trip forces
Design guide
Product catalog
Placement tools
Precut adhesive tape
Please fill out the form below and a member of our team will be in touch shortly. Are you looking for samples for a specific part? Please indicate that in the comments field.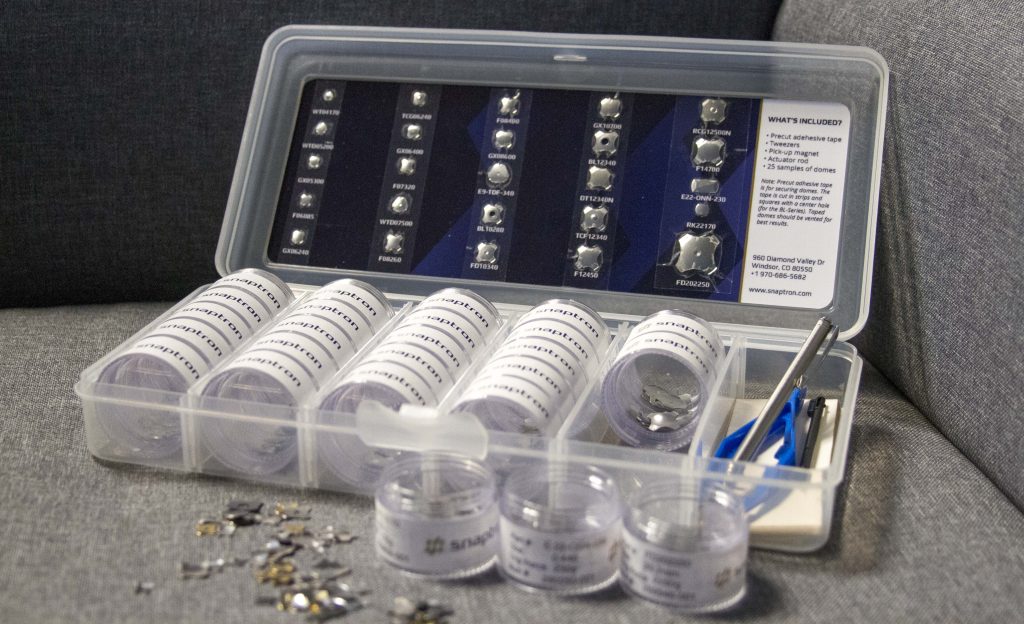 Note: Standard sample kits include the following domes: WT04170, WTD05200, GX05300, F06085, GX06240, TCG06240, GX06400, F07320, WTD07500, F08260, F08400, GX08600, E-TDF-340, BL10280, FD10340, GX10700, BL12340, DT12340N, TCF12340, F12450, RCG12500N, F14700, E22-ONN-230, RK22170, and FD202250. Shipping charges will apply. View our Terms and Conditions for more information.