Integrating metal domes into your application is simple—if you know the components necessary to complete the switch assembly. Whether you are assembling a membrane switch, keypad, or other types of switch, metal domes are critical components. Other parts of the switch may include graphic overlays, adhesives, circuits, and spacers.
Product designers can control a lot of the user interface requirements at the dome level. Requirements may include force, travel, audibility, or tactile feedback for your product. Other dome features designers should take into consideration are backlighting, built-in actuators, over-travel, and more.
Components of a Membrane Switch
Graphic Overlay
Graphic overlays are a thin film with a printed layer that acts as the product's top surface. They can be decorative or simple in design. You can emboss graphic overlays, or the graphic can help indicate switch locations.
Keypads
Keypads are a set of buttons arranged in a block that become the interface of products. Keypads offer a wide variety of options to achieve the desired user experience. Common keypad materials are:
Compression-molded elastomer materials
Hard keys mounted in a bezel
A combination of hard key and elastomers
Adhesive
Pressure-sensitive adhesives are thin layers of tape that adhere domes to the circuit. Adhesives can help protect the switch from debris, provide a moisture barrier, or other environmental factors.
Metal Domes
Metal domes are normally-open contacts that, when pressed, complete the circuit. Metal domes, also known as tactile domes, create tactile feedback for the user and come in a wide variety of sizes, styles, and forces. Domes have life ratings of up to 10 million presses. Snaptron can produce custom domes with minimal lead times.
Spacers/Retainers
A retaining pocket can hold a dome in position without the need for an adhesive layer. A spacer layer provides space for the dome under the graphic overlay. It can also incorporate venting channels that allow air to move under the graphic overlay when pressing various switches. Spacers eliminate the need to vent each switch pocket through the circuit board.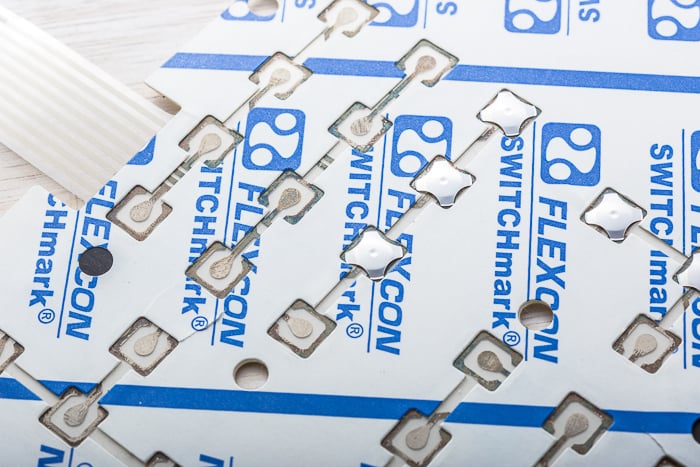 Circuit
The circuit can be single-sided, double-sided, or even flexible in some applications, also known as a flex circuit. Domes are positioned on the circuit pads, and when depressed, create contact closure.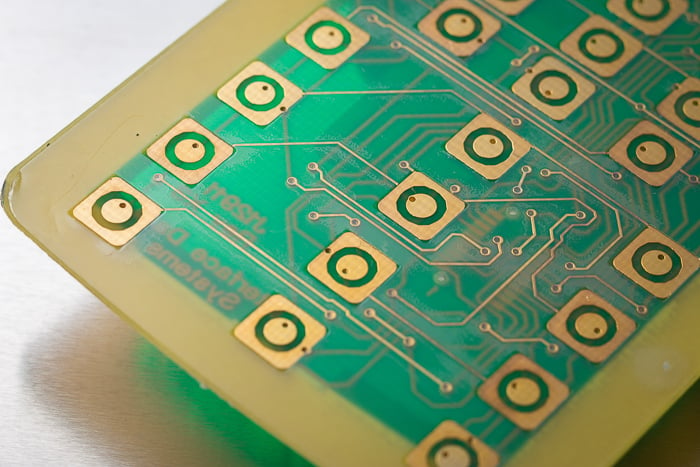 Metal domes are just one of the many components of a switch that together make a complex human-machine interface. Ready to start designing your application? Download a free copy of the Engineering Handbook for Metal Dome Switch design and get started today.