Arrow Metal Dome Dispensing Head Leasing Program
The Arrow metal dome dispensing head is a part of the SureShot Metal Dome Placement Machine. The Arrow's patented design automatically dispenses metal domes and releases one dome at a time. Leasing more than one Arrow allows you to place multiple styles or sizes of domes in just one run with your SureShot–improving efficiency and saving money.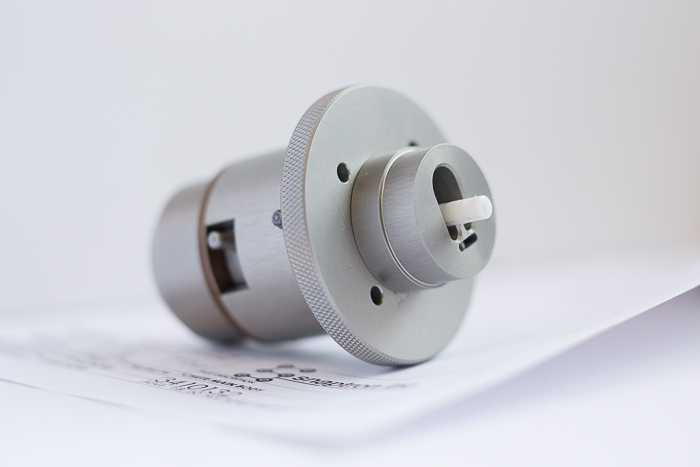 Pricing
| Term | Amount Per Month |
| --- | --- |
| 3-year | $125 |
| 2-Year | $175 |
| 1-Year | $250 |
| Month-to-Month | $375 |
---
Basic Terms
Pricing for the Snaptron Arrow Lease Program is based on leasing one Arrow. Please contact us directly for pricing if you wish to lease multiple units.
The end-of-lease purchase option is based on the current retail price.
The Arrow can only be used with the SureShot and use with other instrumentation may cause damage for which the Lessee will be liable. 
Lease terms: month-to-month, 1-year (12 month), 2-year (24 month)and 3-year (36 month) options are available. At the end of the contract you have three options: return the equipment, re-sign for another lease term, or purchase the equipment.
The Arrow is available for all standard domes in 6, 7, 8.5, 10, 12, and 14mm EXCEPT DT, DTBL, Round, and Oblong dome series. Feet up or feet down only. Pre-loaded cartridges are sold separately.
Placing domes in one direction only, either feet-up or feet-down, dispenses domes more accurately.
Snaptron will provide a reasonable amount of support and service of the Arrow for maintenance or repair purposes only. It is the Leesee's obligation to keep the equipment in good repair, appearance, and condition and to send the unit back for scheduled maintenance, as pre-determined in the final contract.
Additional terms and conditions apply and will be outlined in the lease agreement.