Snaptron wins Passive Electromechanical Product of the Year at the 2022 Elektra Awards in London hosted by Electronics Weekly for their S-Series product line, a solderable metal dome switch solution.
WINDSOR, CO – December 6, 2022 – Snaptron, the leading manufacturer of tactile metal dome switches, won the 2022 Elektra Award for Passive Electromechanical Product of the Year in London on November 30. Snaptron competed against eight other entries from companies such as Panasonic, Molex, and more. The Elektra Awards is a ceremony hosted by Electronics Weekly that rewards and recognizes companies for their excellent performance, innovation, and contribution to the global electronics industry.
Snaptron's new S-Series is a dome switch that can be soldered directly to the circuit board using a pick-n-place or Surface-Mount Technology (SMT) machine – like other standard electronic components. The solder dome gets adhered to the circuit board using a reflow soldering method. Due to this, the solder dome can significantly reduce labor costs, accelerate production, and eliminate steps to final product assembly.
"It's a huge honor to be recognized for such a prestigious award by our peers in the electronics industry," said Snaptron's Director of Engineering, Kevin Albertsen. "We're thrilled to bring such an innovative, cost-effective switch offering to the market. The development of the S-Series would not have been possible without our team's hard work and dedication."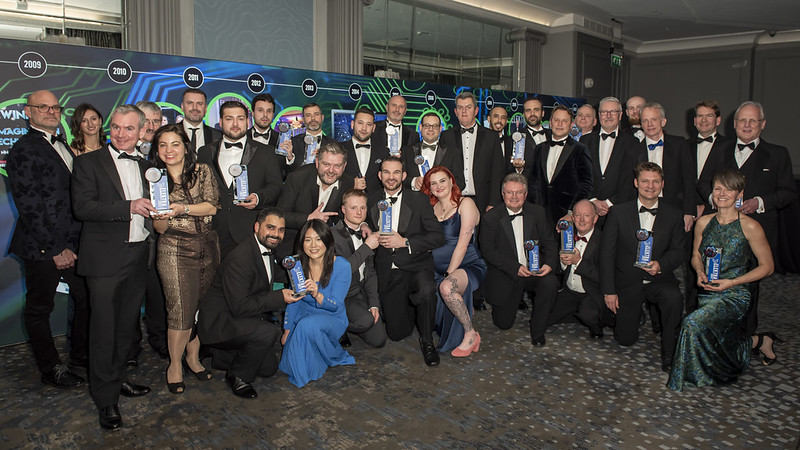 An independent panel of judges comprised of end-user organizations, consultants, and key players select the winners. The awards are open to companies involved in the electronics industry.
Snaptron's solder dome is now available for purchase. Visit Snaptron's website to learn more about the S-Series: https://www.snaptron.com/
###
About Snaptron
Snaptron is the leading global manufacturer and distributor of tactile metal dome switches and related placement and test equipment. Founded in 1990, Snaptron is a manufacturer based in Windsor, Colorado, committed to providing the highest quality metal domes or dome arrays–100% made in the USA. With more than 100 years of combined experience, our team of experts can customize any dome switch to your exact requirements.
Media Contact
Nicole Kangos
Snaptron
970-686-5682
[email protected]