| | |
| --- | --- |
| Company | Fingertips Lab |
| Location | San Francisco, CA |
| Product | Bluetooth Remote O6 and Mobile O6 App |
| Industry | Consumer Electronics |
| Why Snaptron? | High-quality domes and an easy working relationship |
| The Result | CES Innovation Award and the RedDot Design Award |
| Materials/Services Used | F08260N, Peel-N-Place |
About Fingertips Lab
Fingertips Lab is an artificial intelligence software firm that specializes in natural language processing. Their flagship project, the O6 App, is an eyes-free Bluetooth device that allows you to remotely control any app on your phone with the touch of a finger.
The Challenge
One-Click, Two-Clicks, Three-Clicks and More
In 2010, P.K. Mishra of Fingertips Lab had a concept for a device that might address some accessibility challenges with the visually impaired community. However, to get the project funded, he knew the idea needed to reach a larger audience. Finally, P.K. soon realized that this device might help address another growing concern: distracted driving.
P.K. assembled a small team that set off to build a remote with precise tactile control to address the risks associated with distracted driving. They knew the design needed to have a low profile, be mechanically simple, and feature an audible click.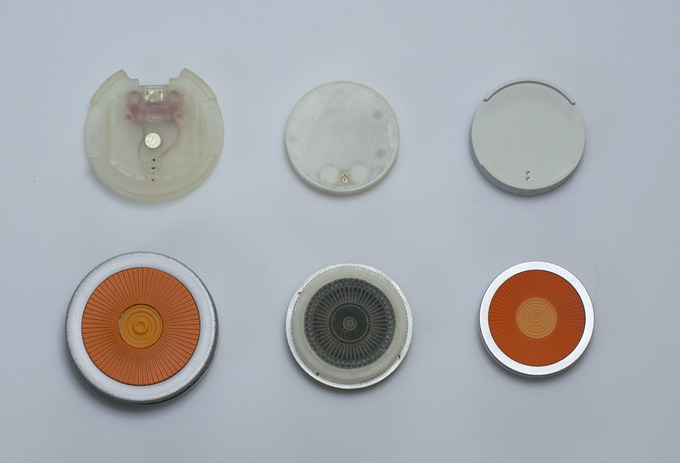 What's more, they needed a rotary dial that could double as a tactile button. And not only that, this button had to support single-clicks, double-clicks, triple-clicks, and a press and hold feature–presenting a truly unique mechanical challenge.
"We wanted the entire surface of the device to function as a button but, we weren't exactly sure how to execute this—that's where Snaptron came in." – Ben Lack, Mechanical Engineer
The Solution
An Audible, Low-Profile, Tactile Touch Device
Fingertips Lab wasted no time bringing Snaptron onboard early on in the design process to come up with a solution that fit these unique requirements. Tactile domes were an obvious fit for their long-life cycles, low-profiles, and tactile feedback.
The initial design used seven domes in a ring formation and one dome in the center of the circuit board. The idea was that the ring of domes would allow the user to press anywhere on the rotary to achieve tactile feedback. However, initial prototypes revealed a need for better contact with less material. How were they going to maintain a low-profile design with so many stacked-up components? So, the team at Fingertips Lab got to work with Snaptron's engineers to devise another solution.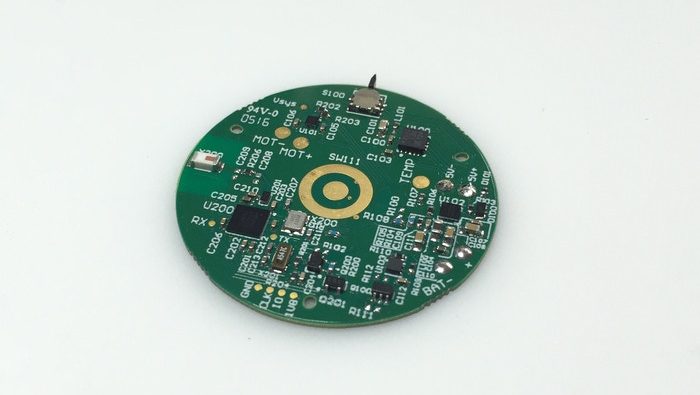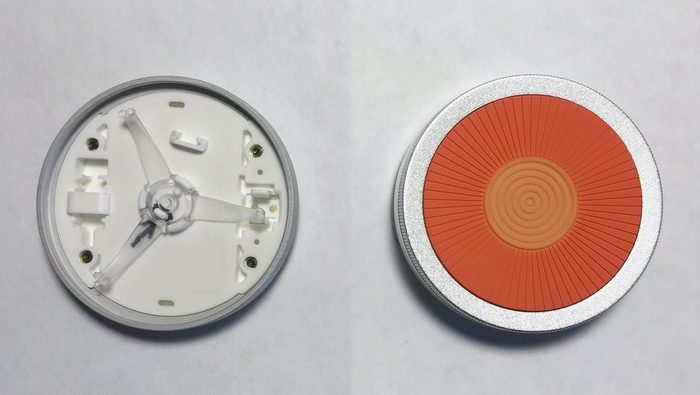 Several design reviews later resulted in a unique solution that encompassed both capacitive and tactile touch elements. Their team decided to place an 8 mm four-legged dome below a spring-loaded circuit board. This design meant that an electronic signal was activated wherever the user pressed on the device–while still providing a tactile and audible response. Now, the O6 could perform 10 to 15 different gestures.
After a few generations of prototypes, Snaptron and Fingertips Lab landed on a refined custom design with a single dome in the center underneath the circuit board. Simultaneously, an advanced circuit pad design allowed for multiple clicks and a press and hold option. The final design of the O6 has a multi-functional bezel dial and two tactile buttons.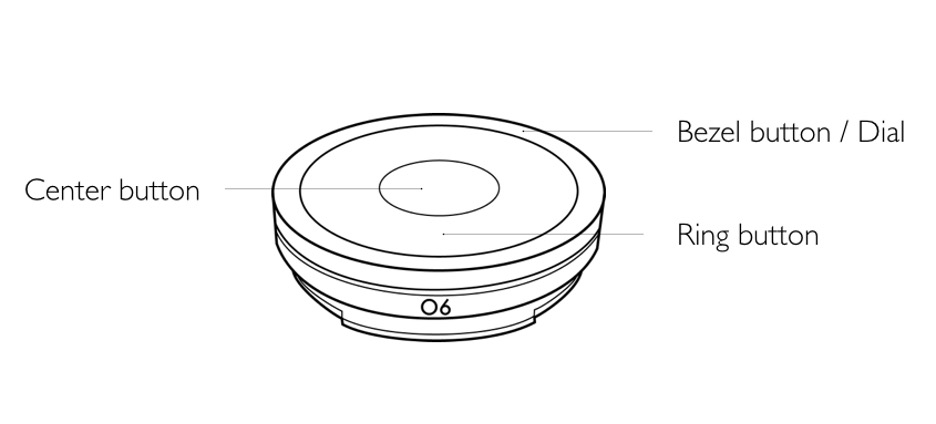 "Being able to work directly with Snaptron's engineers helped us come up with this unique solution. Without their regular design feedback and quick-turnaround samples, we wouldn't have been able to move as fast as we did through the development process." -P.K. Mishra, Co-founder, and CEO

The Result
A CES Award-Winning Device: The O6 App
As a result of the elegant design, Fingertips Lab won multiple awards including the CES Innovation Award, the RedDot Design Award, and the KStartup Grand Challeng, Korea's biggest startup competition. The project raised over $1 million in funds from Kickstarter and various investors. They also received nationwide press coverage for addressing the dangers of distracted driving through technology.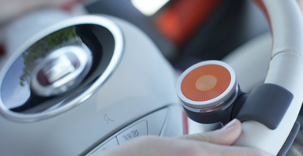 The O6 App also got traction from the visually impaired community, most notably a 5-star review from AppleVis, the leading online resource for visually impaired product reviews. Today, the O6 App still maintains 3,000 daily active users.
Now, Fingertips Labs' focus has moved away from hardware design to software services. The recognition and success of the launch of the O6 App was a catalyst for helping Fingertips Lab land new projects in the software space. For more information about the O6, please visit www.o6app.com or watch the promotional video below. Contact us today to learn how Snaptron can help assist you with your next project.